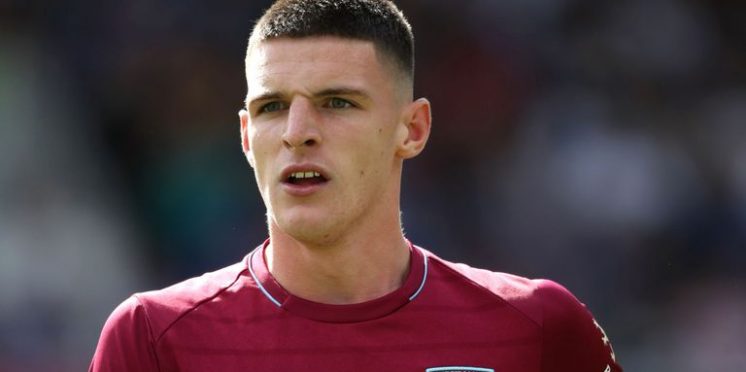 West Ham youngster makes Man United transfer admission
West Ham youngster Declan Rice has admitted that he thinks that he has the potential to turn out for Manchester United.
The starlet was one of the young British talents who were linked with a summer switch to the Red Devils but thankfully he stayed with the Hammers.
"Don't get me wrong, I think I've got the ability to play for a club like that. But it's all about the timing and I don't think the timing is right for me at all. I've still got so much to learn," he told FourFourTwo.
"I'm loving it at West Ham, the connection between me and the supporters is special. I've become one of the fans' favourites and the manager likes me.
"It's the best place for me to play my football."
England international Rice is regarded as one of the best up and coming English talents after impressing after breaking into the West Ham first-team last season.
While he is likely to play a big role for the Hammers during the near-future, he is expected to join a club that challenges for Champions League football in the near-future.
United are not quite giants of world football at the moment. They have struggled to exert themselves since Sir Alex Ferguson retired in 2013.
West Ham are reliant on Rice in their midfield and the supporters will hope he can go on to become a club legend.
The Hammers star started for England in the 4-0 win over Bulgaria on Saturday night.
---