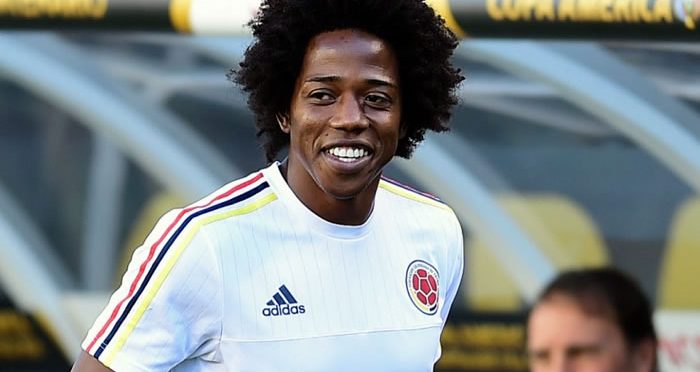 West Ham midfielder hoping for inclusion in London derby clash with Spurs
West Ham United midfielder Carlos Sanchez is on the comeback trail after a lengthy period on the sidelines and hopes to be involved in the trip to Tottenham Hotspur on Saturday for the lunchtime kick-off.
The Colombia international has not featured for the Hammers since September after sustaining a knee injury in their 8-0 win over Macclesfield Town in the Carabao Cup.
The 33-year-old, who joined West Ham from Italian side Fiorentina last summer, is hoping to be involved in the last three Premier League games of the season with Spurs, Southampton and Watford still to play.
"I'm fit for the last three games. I hope next week to be in the squad for the first time since a long time ago. I'm happy to be back" Sanchez told whufc.com.
"It's really hard but it's life in football. We play and we have a lot of things that happened to me. It's like this. Now I'm back I'm really happy."
West Ham will be looking to end a run of four matches without a win when they visit the New White Hart Lane at the weekend and Sanchez is hoping to be involved in the London derby.
"We have to keep being happy because that happens," he added. "Now I'm back all the people support me and the manager said that too. I'm really happy to hear that.
"It's a big game, a new stadium. I hope to be in the squad. I'm not sure but I'm going to work hard to have a chance to go to that game."
The Hammers midfielder, who once had a two-year stay at Aston Villa, has a year left on his current deal at the Olympic Stadium.
---