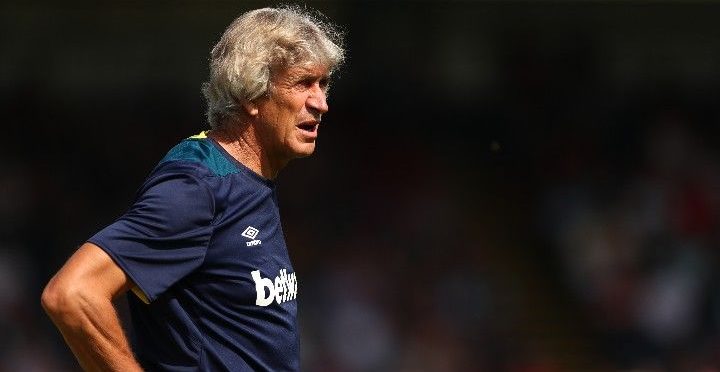 Report: West Ham star hoping to return in time for Liverpool clash
West Ham United goalkeeper Lukasz Fabianski is hoping to return for his sides Premier League clash against Liverpool next Monday, according to ESPN's Ben Dinnery. 
The 33-year-old suffered a knock during the Hammers' 3-0 demolition at the hands of Wolverhampton Wanderers on Tuesday. Following a collision with Matt Doherty, he received treatment.
West Ham man Fabianski was in pain following the incident but still decided to play on.
The Hammers keeper is hoping to play against the Reds but has admitted that he is in pain.
He said: "At the moment, I'm struggling with my arm in all honesty. It feels very sore and I can't really straighten it. It will probably take a couple of days to settle."
West Ham have so far had a season of inconsistency. They have delivered solid performances as well as playing terribly at times – as they did against Nuno's side on Tuesday.
After signing quality talents such as Jack Wilshere, Andriy Yarmolenko and Fabianski last summer, the Hammers were expected to strongly challenge for a place on the top half of the standings.
West Ham can still achieve such a position but their performances will need to improve.
Fabianski has so far been one of the best players in Manuel Pellegrini's squad. He has so far played in all 24 of the club's Premier League games this season and is arguably one of the best keepers in the English top-flight.
During the game at Molineux, Fabianski was also one of the few players from the Hammers squad who actually delivered a decent performance.
The presence of the veteran keeper will be vital for the West Ham cause against the League leaders Liverpool. Should he not be fit, Adrian will have to start. The Spaniard has not played a League game this season and tends to be inconsistent when called upon, so starting him will not be an ideal situation.
Fabianski hoping to face Liverpool. "At the moment, I'm struggling with my arm in all honesty. It feels very sore and I can't really straighten it. It will probably take a couple of days to settle. Hopefully I will be fine." #WHUFC

🚑 Injury Table https://t.co/cckOHhGs0b

— Ben Dinnery (@BenDinnery) January 31, 2019
---