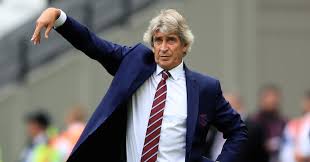 Report: West Ham almost signed gifted midfielder over the summer
West Ham United almost signed Joan Jordan during the summer transfer window, according to a report which was published by Estadio Deportivo. 
The 25-year-old eventually left Eibar to link up with Sevilla. Jordan recently indicated that he came close to moving to a Premier League side before he completed his summer move.
The report from the Spanish source added that the club which was being referred to was West Ham.
It also added that a desire to remain closer to family was a factor behind why Jordan decided against moving to England.
Jordan could have certainly, in theory at least, added a lot of value to Manuel Pellegrini's West Ham side.
Since joining Sevilla, he has been impressive as he recently went on to score a match-winning goal for his new team against Granada.
However, not signing him may be for the best for West Ham.
Psychology in addition to talent plays a big role in whether a player will succeed at a club. Some will argue that psychology may actually play a bigger role than talent when it comes to succeeding in the Premier League.
Family is clearly a big part of Jordan's life and if he moved to England, he would have been away from his family for extended periods and this could have hampered his motivation as well as performances on the field.
He is also an attacking midfielder and West Ham are blessed with excellent attacking midfielders at the moment.
---