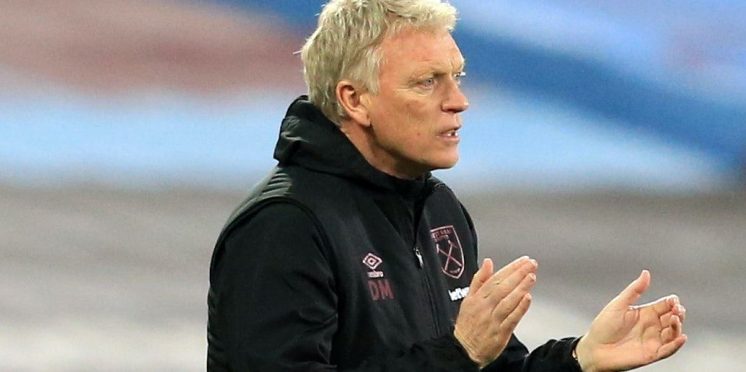 Report: Moyes' answer when asked if West Ham can qualify for the Champions League
West Ham United manager David Moyes has stated he hopes a positive result against Tottenham Hotspur this weekend will keep the club in the hunt for a top-four finish this season.
The Hammers have had an exciting campaign to date, with the Scottish manager playing a key role in turning the tide for the London Stadium outfit.
Ahead of the Premier League action this weekend, West Ham are sitting in fifth place – ahead of champions Liverpool and Sunday's opponents Tottenham – with a victory potentially lifting the Irons into the Champions League qualification berths.
Clever recruitment and a more solid defence has seen the Hammers show more consistency this season, with a 3-0 victory over Sheffield United last time out continuing a good run of recent form.
West Ham fans are starting to question just how far this enterprising side can go, with the potential for European qualification certainly there as other teams in the top half of the table take points off each other.
When asked about the pressures of fighting for a place among England's top teams, Moyes admitted he preferred this situation to the relegation battles that the Hammers have found themselves in at times in recent seasons.
"We've not been in this situation at West Ham for a long time – certainly in the couple of times I've been here we've not been," the West Ham boss told the club's official website.
"It is good, but it comes with its added pressure as well, because it comes with people asking: 'Can you make the Champions League? Do you think you can make the Europa League? Where do you think you're going to finish?'
"But it sounds a lot better talking that way and having people ask you those questions than it does when you're at the bottom. 
"Being at the bottom gives you a lot of sleepless nights and worrying about how you're going to pick up points.
"We've got a different worry because we want to pick up points to stay near the top, and I hope we can do that."
West Ham famously came back from 3-0 down the last time they faced Tottenham to record a late 3-3 draw, courtesy of an amazing strike from Manuel Lanzini.
The Hammers faithful will hope another memorable afternoon on Sunday can propel the club into the Premier League's top four and give the side a chance of completing a remarkable season.
---