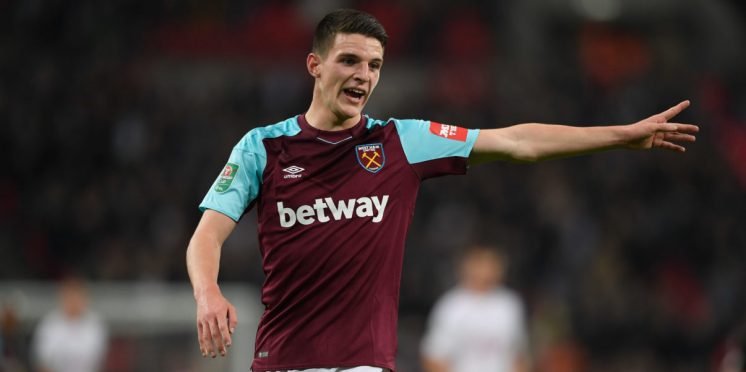 Noble bamboozles Rice with hilarious parking prank
Declan Rice has enjoyed a rapid rise up the ranks at West Ham United, establishing himself as a regular fixture in midfield.
His performances have also seen him break into the England squad, with manager Gareth Southgate eager to give him opportunities to shine.
However, Rice's increased profile hasn't made him immune to being a target for banter from his West Ham teammates. That fact had been highlighted perfectly by club captain Mark Noble, as he teamed with Betway to subject Rice to a superb parking prank.
The 20-year-old was invited to attend a FIFA 20 promotional shoot with full-back Ryan Federicks, but was blissfully unaware that it was a front for Noble's ruse.
A bogus parking enforcement officer was engaged to put up 'illegal parking' signs outside the venue, before clamping one of the wheels of Rice's Range Rover.
When Rice exited the building he confronted the officer who proceeded to wind-up the midfielder as he is spurred on by Noble via a hidden earpiece.
Rice becomes increasingly frustrated as the conversation becomes more and more absurd, and his mood isn't helped when a tow truck arrives on the scene.
Noble eventually reveals himself to Rice who immediately sees the funny side of the 'You've Been Framed' style prank.
No doubt Rice will be spending the next few days wondering how he can get his own back on Noble!
---