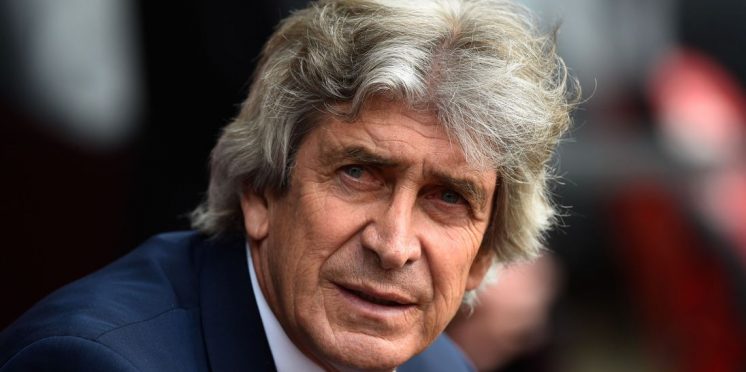 'I might have done' – Pellegrini makes West Ham sub admission after Everton loss
West Ham United manager Manuel Pellegrini has slammed his team for their performance during their 2-0 defeat against Everton over the weekend.
The Hammers boss claimed that he would have substituted the entire side at half-time if he had an opportunity to do so.
"Without any doubt, I am not happy. Before the game we knew all about Everton being tough at home and their position in the table was going to make it doubly difficult,"  he said, according to The Sun.
"I know Aaron Cresswell (left-back) was not 100 per cent able to play but I don' t must missing one player was a problem.
"We didn't have a shot in the first half and Everton could have scored more.
"I chose to take off Felipe Anderson at half-time but if I'd been able to change 11 at that moment, I might have done.
"We were a little better in the second half and had some chances but we need to be clear we have to improve to become the same team we were a couple of weeks ago."
West Ham would have been expected to win the game, especially as they were playing against an out of form side that had lost their previous four Premier League games in succession.
The loss was also the Hammers' second consecutive defeat after they went down against Crystal Palace prior to the international break.
West Ham looked devoid of confidence throughout the game with none of the players really looking good.
Overall, Everton deserved to win the game as Marco Silva's side played a better brand of football.
West Ham are aiming for a top-six finish in the Premier League this season but their recent string of poor results will no doubt raise concerns about whether they are truly capable of transcending their status as a mid-table club.
Next up for Pellegrini's side is a game against Sheffield United on Saturday.
West Ham are certainly capable of winning against Chris Wilder's newly promoted side.
The Hammers will be playing at home and will back themselves to claim nothing less than three points against the Blades.
West Ham have however not been good defensively. They may need to change things with their back four.
Even though Lukasz Fabianski did not play during the weekend, Roberto did a fine job between the sticks.
---